By knowing what the mistakes in buying rings are and avoiding them, you can save yourself a lot of money and hassle. Here are some of the most common engagement ring buying mistakes.
Buying A Ring That's Too Big Or Too Small
Many couples become overwhelmed when shopping for engagement rings. It's a big purchase and one that represents a major milestone in their relationship. Sometimes, people make the mistake of buying rings that are either too big or too small.
If you're not sure what size ring to buy, it's always best to err on the side of caution and go with a bigger size. You can always have the ring size decreased, but you can't make a smaller ring become large.
When trying on rings, be aware of how they look on your hand. A ring that's too large will look disproportionately large and might overwhelm your hand. A ring that's too small will also look out of place, and it might be uncomfortable to wear.
If you're buying a ring for someone else, make sure you know their ring size before shopping. If they already have rings that fit them well (especially wedding bands), bring those along when trying on engagement rings so the jeweller can get an accurate measurement of your finger. 
Buying A Ring With The Wrong Center Stone Shape Or Size
Choosing the right centre stone is one of the most important decisions you'll make when buying an engagement ring. So, how do you know what shape or size to choose? If your fiancee already has rings that she wears on a regular basis, look at those and see which ones she likes best. Does she prefer a round centre stone or an oval one? Does she like large stones, or does she prefer something more subtle?
Consider what her lifestyle is like.If you know that your fiancee works with her hands often (or lives in a place where it's cold and snowy most of the time), steer clear of settings with very small centre stones. They might be difficult to see and could easily get lost or damaged. While some shapes are more popular than others, a round diamond is always a safe choice. 
Buying A Ring With An Uncomfortable Setting Or Band Design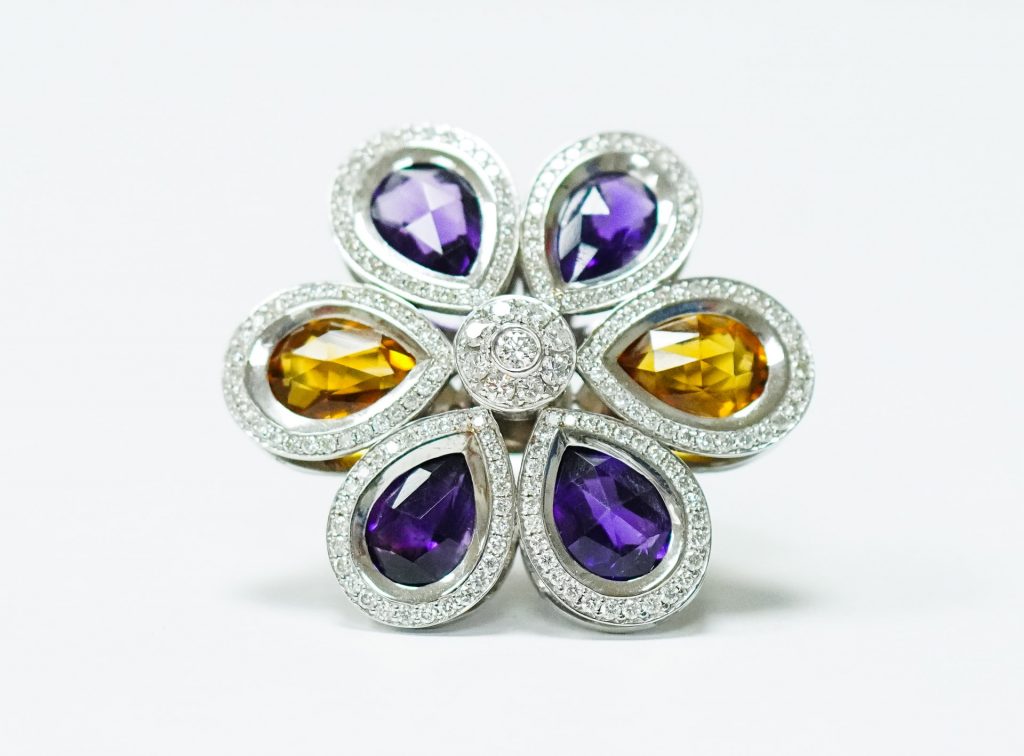 The band is what holds the diamond in place, and it can be made from a variety of different materials. You'll want to choose one that's comfortable for your fiancee to wear, but also durable enough to last over time without getting scratched or damaged.
It's important not only what type of band you buy, but also how wide it is: wider bands tend to be more comfortable than thinner ones, and they tend to fit better on smaller fingers. On the other hand, narrower bands are more likely to slide off larger hands or get caught in long hair.
Platinum and white gold are two of the most popular choices when it comes to engagement rings. They both look beautiful with any skin tone and they'll never tarnish or discolour over time, unlike some other materials like silver or brass.
Not Getting The Ring Insured
Insuring your ring is not only important for peace of mind, but it's also a critical step in making sure you're able to replace your ring if something happens to it. A lot can happen to a ring – it can be lost, stolen, or damaged – and having insurance can help ensure that you're not stuck paying for a new one out of pocket.
Most insurance companies offer coverage for loss, theft, or damage of jewellery items and will reimburse you up to a certain amount. Make sure you do your research and shop around because the cost of coverage can vary significantly between different insurance providers. 
Not Shopping Around For Deals Or Discounts
You don't need to go broke buying an engagement ring! There are plenty of great deals out there – especially if you're willing to shop around and compare prices between stores or even online retailers. A good starting point is to find a jeweller that offers bespoke engagement rings in Brisbane or in your city at affordable prices. By choosing a trusted jeweller, you can be sure that the ring is made with high-quality materials and craftsmanship.
Here are a few tips to help you save money on your ring purchase:
Look for rings that are on sale or clearance.
Compare prices between different jewellers and online retailers.
Ask the jeweller if they offer any discounts for buying multiple items or purchasing in bulk.
See if you can get a free ring appraisal or clean from the jeweller.
Consider buying a pre-owned ring.