There's something about Marbella that just makes it irresistible. Maybe it's the allure of its luxurious hotels and resorts or the stunning views of the Mediterranean coastline. Or could it be the city's world-class restaurants and nightlife?
Thanks to its strategic location and thriving economy, Marbella is quickly becoming one of the most important cities in Europe. This makes it the perfect place for entrepreneurs and investors who are looking to expand their businesses or get into new markets. So, if you're thinking about making an investment in Marbella, now is definitely the time to do it.
Whether you're planning a trip or just dreaming about it, read on for the inside scoop on the best that Marbella has to offer!
Why You Should Invest in a Marbella Property
There are many reasons to invest in real estate in Marbella, but one of the most compelling is its prime location. Situated on Spain's Costa del Sol, Marbella is blessed with some of the most beautiful beaches in the world. Sun-seekers and beach lovers flock to its shores every year, drawn by its endless stretches of sand and tranquil turquoise waters.
But that's not all Marbella has to offer. The city is also home to a vibrant nightlife, with plenty of trendy bars and clubs catering to all tastes. There's no shortage of restaurants either, serving up everything from traditional Spanish fare to international cuisine. And if you're looking for some retail therapy, Marbella's chic boutiques and designer stores will not disappoint.
Here are the top destinations in Marbella if you're looking for a fun-filled vacation or investment opportunity:
Puerto Banús
The first stop on our tour of Marbella is the picturesque Puerto Banús. This upscale marina is home to some of the most luxurious yachts in the world, as well as a wide variety of shops and restaurants.
If you're looking for a bit more nightlife action, Puerto Banús is your spot. This upscale marina village is packed with top-notch restaurants, trendy bars, flashy nightclubs, and designer shops. It's also one of the busiest ports on the Costa del Sol and a hotspot for investment opportunities.
Plaza de los Naranjos
Next up is Plaza de los Naranjos. The Plaza de los Naranjos in Marbella is a sight to behold. The orange trees that line the square are in full bloom, and their sweet fragrance fills the air. It's a beautiful place to relax and take in the Spanish culture.
The Plaza de Los Naranjos was built in 1485, and it's named after the orange trees that grow there. The orange trees were originally brought over from Valencia, and they still thrive today. The plaza is a popular spot for locals and tourists alike, and it's surrounded by charming pedestrian streets and lovely whitewashed buildings. It's the perfect spot to enjoy an afternoon stroll or have a coffee break with friends.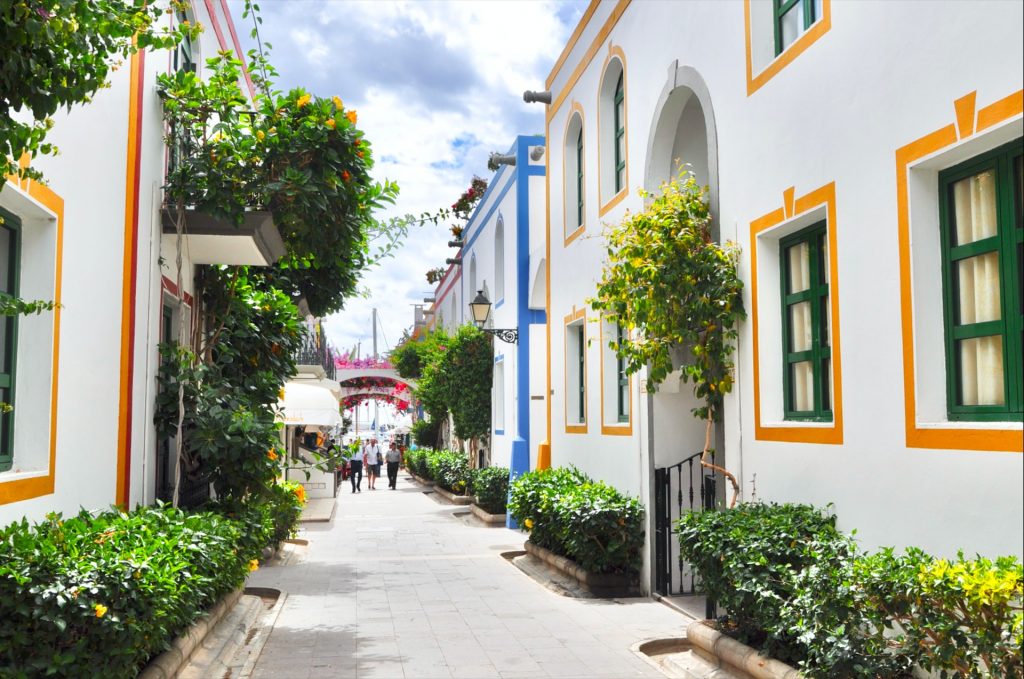 La Cala de Mijas
The pretty town of Mijas is located in the hills above Marbella on Spain's Costa del Sol. From its elevated position, visitors can take in sweeping views of the Mediterranean Sea and Gibraltar. The town is famous for its traditional whitewashed houses with colourful tiled roofs, narrow winding streets, and picturesque plazas. One of the most photographed spots in Mijas is the charming little white church located on a hilltop overlooking the town and harbour.
The village of La Cala de Mijas is located at the foot of this hill, just below the church. This lovely spot offers a great place to relax by the sea and enjoy some wonderful fresh seafood. There are plenty of restaurants and bars to choose from, as well as a few small shops for souvenirs.
If you're looking for a property in this dreamy destination, be sure to enlist the help of qualified estate agents La Cala de Mijas Spain residents trust. With years of experience and in-depth local knowledge, these experts will be able to find you the perfect home in paradise.
Parque de la Alameda
Another must-see destination in Marbella is the Parque de la Alameda. Situated by the sparkling Mediterranean Sea, Alameda Park is a tranquil oasis in the heart of bustling Marbella. Lush palm trees and flowering plants surround marble fountains and peaceful ponds, while locals and visitors come to relax on the shaded benches or take a leisurely stroll through the gardens.
The Parque de la Alameda in Marbella is a beautiful park that's sadly reduced due to the high demand for building land. It used to be a much larger park, but many of the trees were chopped down to make way for new buildings. The good news is that there are still some lovely areas of the park that remain, and it's a great place to go for a walk or relax in the sun.
If you're around Marbella, take a stroll in the Parque de la Alameda. It's a great spot to people-watch while enjoying the beautiful Spanish scenery. And if you're in the market for an exquisite luxury home in Marbella, be sure to contact one of the top English estate agents in Marbella for help finding your dream property.
Avenida del Mar
If you find yourself in the picturesque Spanish town of Marbella, take a moment to wander the avenues of Avenida del Mar. The Avenida del Mar runs alongside the sparkling Mediterranean Sea in the beautiful town of Marbella. At its heart stands a row of elegant white statues, each one a masterful creation of artist Salvador Dalí.
The statues were commissioned as part of a project to revitalize the Avenida del Mar. Dalí himself was involved in the design process, and he chose to depict some of his most famous works in marble and bronze. These include "The Persistence of Memory", "The Temptation of Saint Anthony", and his masterpiece, "The Dance". Today, the statues are a much-loved landmark in Marbella, and they provide a wonderfully quirky addition to the town's charming streetscape.
Murallas del Castillo
If you're interested in history and archaeology, a visit to the Murallas del Castillo is a must. These ruins date back to the Moorish Caliphate era, and they offer a fascinating glimpse into life in Marbella centuries ago.
This imposing structure was originally built in the 10th century and was later enlarged by the Nazaries. The fortifications served as a strategic lookout point and landing spot for military campaigns, and they remain one of Marbella's most iconic landmarks.
Interestingly, there are rumours that the castle is home to a number of secret and underground passages. Whether or not this is true remains to be seen, but it's definitely worth checking out if you're interested in history and mystery!
The next time you're daydreaming about a vacation or investing in a property, consider the allure of Marbella. This city has it all – luxury hotels and resorts with stunning views of the Mediterranean coastline, Andalusian architecture, world-class restaurants, nightlife that never sleeps. Whether you are looking to buy, sell or invest in property, this coastal town will be your ideal destination. We hope that the information we have provided has helped answer any questions you have about Marbella. With all these incredible benefits and opportunities available, there should never be a reason not to visit the beautiful seaside city of Marbella!