Whether you are looking to find something to do to kill some time while living in Thailand, or you need to find a job to support yourself, teaching is an excellent way to earn money in the Land of Smiles.
There are various types of teaching you can consider doing. You will want to choose a level that you are most comfortable with, and you will also need to ensure you are qualified. Below are some tips and advice to help you get started to begin teaching in Thailand and start your path on a rewarding career.
Getting Qualified To Teach In Thailand
You do not always need to have a university degree to teach in Thailand, but it does indeed help. You will want to ensure you have a TEFL certification Thailand provides, which will enable you to teach anywhere and not only in Thailand.
There are many places throughout Thailand where you can take a TEFL course to get your qualification, and if money is a concern, you may want to consider going to the north of the country for your course, such as Chiang Mai. You can receive onsite teacher training in Chang Mai that will prepare you for the classroom and ensure you can teach English adequately, no matter what level you teach to when you start working.
To What Level Do You Want To Teach?
There are many options available when considering what level that you want to teach to, so you will need to consider this before looking for your first job. There are many options available, and some of the most popular ones are as follows:
Preschool: If you like the idea of working with young children and teaching them English, you can get a job in one of the many preschools and kindergartens throughout the country. It can be a lot of fun teaching at this level but be careful as it can also be hard work.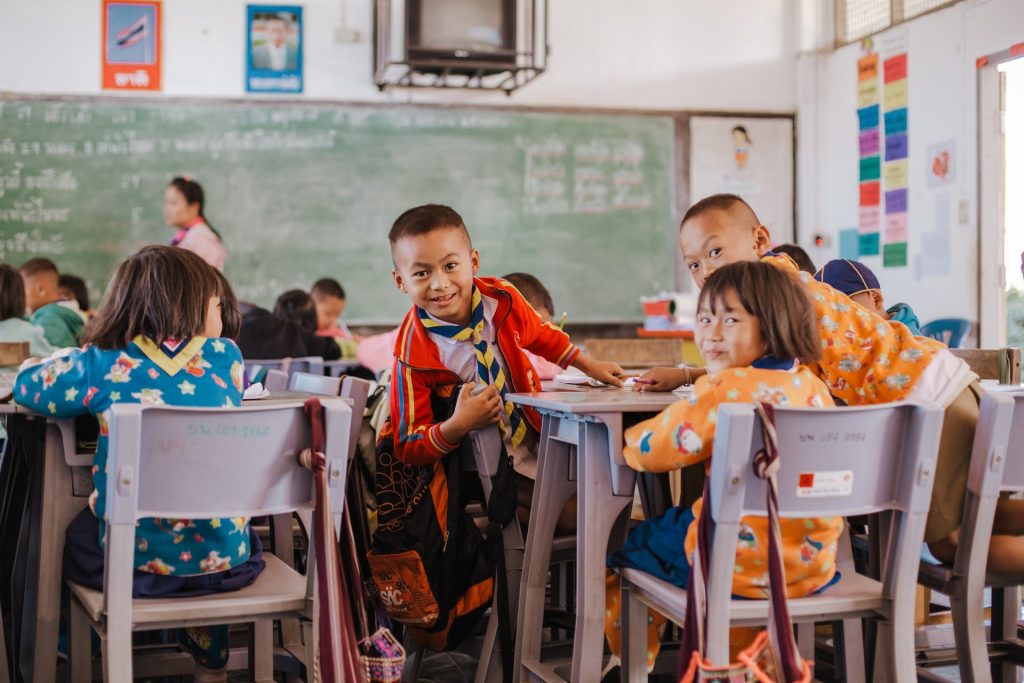 Primary Level: There are also many positions teaching at a primary level, with children up to around 11 years old. You can help make a difference in the lives of your students and give them the English skills they need to succeed.
Secondary Level: You can teach older students going to high school, and there are many teaching positions advertised for schools at this level. It can be hard work teaching this age bracket, but it can also be lots of fun and rewarding when you see the difference you make.
University: You can get a position teaching at a university, and these positions are not as common in Thailand. Many teachers who start working in universities stay there as it is an excellent place to work and less stressful than teaching younger students.
Language Schools: There are many language schools you can teach at, and you will find these schools all over Thailand. Classes are usually much smaller, and you can teach various age groups from young children up to adults.
Corporate Teaching: You can also go around businesses and teach their employees English, known as corporate teaching. You will need to register with an agency that offers this service, and the pay rates can be decent.
Being an English teacher in Thailand can be a rewarding experience. Once you have the required TEFL certification, then you are all set.