Every parent knows that the arrival of a new baby is one of the most exciting events in life. It's an event that brings family and friends together to celebrate and presents. However, at these times, celebrating together might be challenging due to the travel restrictions. Although it can be difficult to travel and get together these days because of the pandemic, there are providers where you can purchase baby gifts and have them sent to the expectant mother.
So, what gift should you choose? To help you find the perfect gift for a baby shower, we have compiled an ultimate checklist of factors you need to consider. With this list, you will be able to shop from the comfort of your home and make sure that every "little" thing is taken care of!
Consider the Gender of the Baby
No matter where you buy your baby gifts, you need to consider the gender of the child. Many people don't know that when they are buying a gift for their friend's baby, they should take into account what sex the baby is before purchasing anything.
Buying gender-specific clothes or toys can be difficult if you don't know which one to get. That's why we recommend stores like Baby Gift Box for the best selection of newborn baby gift set online for both boys and girls.
Consider the Recipient's Needs and Lifestyle
We all love to give and receive presents. Buying gifts is an exciting part of the holiday season, but it can be hard to know what will make a great present for someone else. Sometimes, though, it can be difficult to find the perfect gift for someone and we end up settling on something that doesn't have much meaning. That's why it pays off to do some research about what the recipient would like before you buy anything online. So before you click "add-to-cart" on that adorable onesie or plush toy, take into consideration who you're buying it for.
Know the Theme of the Baby Shower
You want to get something special, but not spend a fortune. If you are shopping for baby gifts online, make sure you know the theme of the baby shower before making your purchase! Gifts for a Princess themed shower might include tutus and tiaras; while gifts for an "Around-the-World" themed shower could be books about different countries. If the theme is "nature," consider giving things like organic cotton onesies and slings made from sustainable bamboo fabric. 
Pick the Right Baby Gifts Based on Season
The season of the year can play an important role in choosing baby gifts. For example, if the person you're shopping for lives in a warm climate then they would be more appreciative of shorts rather than long pants or sweaters. On the other hand, someone living in an area with cold weather might prefer to receive clothing items like hats and gloves instead of short-sleeved shirts and sandals.
Choose Practical and Durable Baby Shower Presents
A lot of people buy presents that are cute and fun, but this doesn't always translate into practicality or durability- especially when buying a gift online. One way to make sure that you get them something they will love is by buying gifts based on functionality, which means picking gifts that help with their daily life. For example, instead of buying a toy that will only last a few months before being discarded and forgotten about in the future; buy something with more staying power like clothes or books!
Shop For Gifts that are Age Appropriate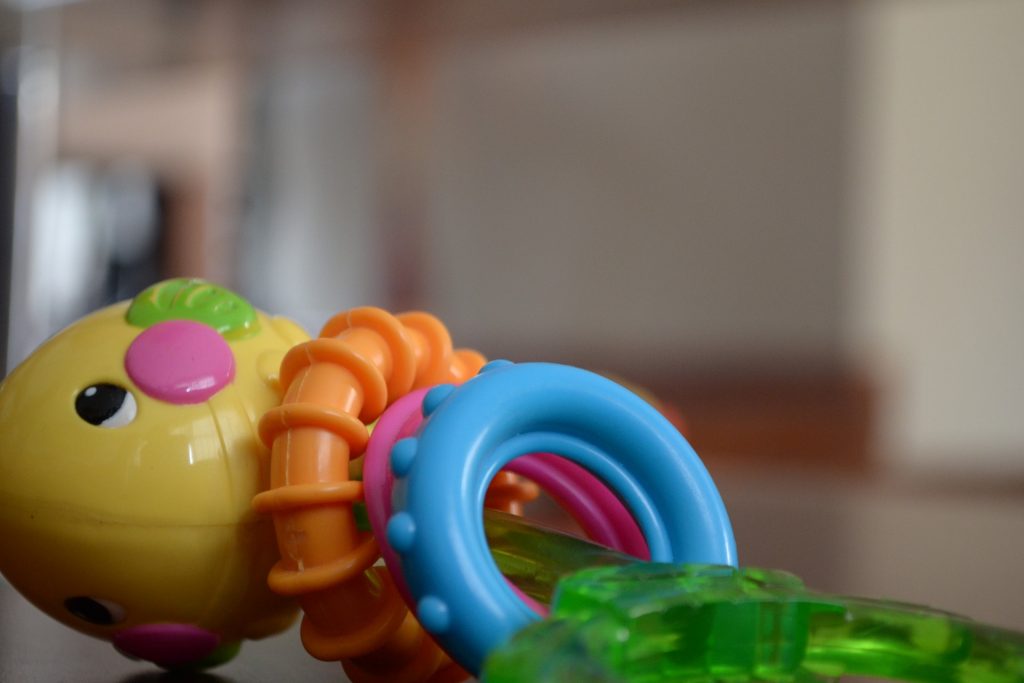 Babies are so young and they do so much growing that it can be hard to find something that will be age-appropriate. Be mindful of their age – Is the child 6 months old? Then don't buy a 3-year-old toy! For ages 0-6 months, this is often a time when parents want their babies to have something they can chew on without worrying about choking hazards. A stuffed animal with no small parts is a great option!  While ages 6-12 months, babies this age may not be able to walk yet, so items like push walkers or ride0on toys would be good gifts.
Avoid Duplicates From Previous Years' Purchases
The last thing you want is to give them the same gift that they got from their registry two years ago. Although there are many benefits associated with shopping online for these particular items, one downside has been duplicate gifts from retailers who have not updated their inventory systems and databases carefully enough. Consider purchasing clothing as a gift instead of other items such as toys or supplies. Clothing doesn't often get re-gifted because babies grow out of them too quickly!
Just like having a gathering these days, shopping for the perfect gift is not easy. With so many options available, it can be hard to know what will make a good baby shower gift. Take note that there are plenty of ways to find something special and meaningful! The points we've discussed above should help you navigate your way through finding the right present this year. Have any great suggestions or experiences with gifts at a baby shower? Let us know in the comments below! We would love to hear about them!