Turkey is a land of fascinating contradictions. It's a crossroads of cultures, where East meets West and ancient traditions mix with modern influences. And it's a country that has something for everyone, whether you're looking for relaxation or adventure.
If you're planning a trip to Turkey, be sure to add these five experiences to your itinerary. From soaking in a traditional Turkish bath to riding a quad bike through the ancient ruins of Pamukkale, you're sure to have an unforgettable holiday.
A Turkish Bath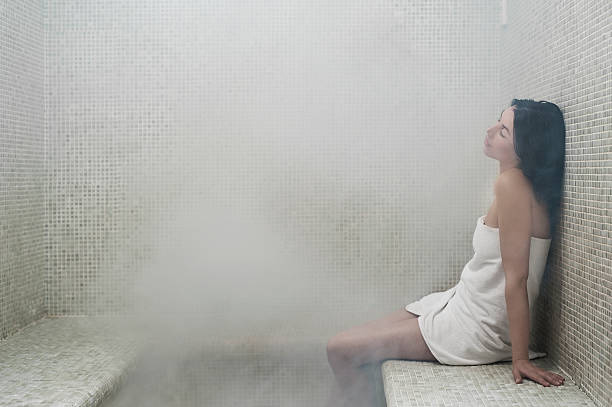 A Turkish bath, or hammam, is an essential part of any trip to Turkey. It's a great way to relax and rejuvenate after a long day of sightseeing.
The hammam experience begins with a steam room, where you'll sit on a heated marble slab and sweat out all the impurities in your skin. Next, you'll move to the cooling room, where you can rest and relax before being scrubbed down with a Kese glove.
Finally, you'll move to the massage room, where you'll be treated to a traditional Turkish massage. This is an incredibly relaxing experience and one that you won't want to miss.
Take a Balloon Ride
Turkey is home to some of the most beautiful landscapes in the world. And what better way to see them than from a hot air balloon?
Float above the fairy chimneys of Cappadocia or the sweeping plains of Anatolia. Or, for a truly unique experience, take a balloon ride at sunrise or sunset and watch as the landscape changes color before your eyes.
Whatever route you choose, a balloon ride is an unforgettable way to see Turkey.
Go Sailing in the Aegean or the Mediterranean Sea
Turkey is a country of two seas, and each one has its own unique charms. The Aegean Sea is perfect for sailing, with its gentle breezes and clear turquoise waters. And the Mediterranean Sea is ideal for swimming, with its warmer temperatures and beautiful beaches.
Sunset sails and day trips are both popular options, and there are a variety of companies that offer both. No matter which sea you choose, sailing is a great way to relax and take in the natural beauty of Turkey.
Ride a Quad Bike in Pamukkale
Pamukkale is one of Turkey's most popular tourist destinations, and for good reason. The ancient ruins of Hierapolis are a UNESCO World Heritage Site, and the natural hot springs are a unique sight to behold.
But the best way to see Pamukkale is from a quad bike. You can explore the ruins at your own pace, stopping to take in the stunning views whenever you please. And when you're ready for a break, you can relax in the thermal pools or enjoy a refreshing swim in the nearby river.
Quad biking is an exciting and adventure-filled way to see Pamukkale. And it's an experience you won't soon forget.
Visit Ephesus
No trip to Turkey would be complete without a visit to Ephesus, one of the most well-preserved ancient cities in the world.
Wander through the marble streets and marvel at the impressive ruins of this once-great city. Then, take a break and enjoy a traditional Turkish lunch in one of the local restaurants.
Ephesus is an essential stop on any trip to Turkey. And it's an experience you won't want to miss.
These are just a few of the many great travel experiences that Turkey has to offer. So start planning your trip today and get ready for an adventure of a lifetime.